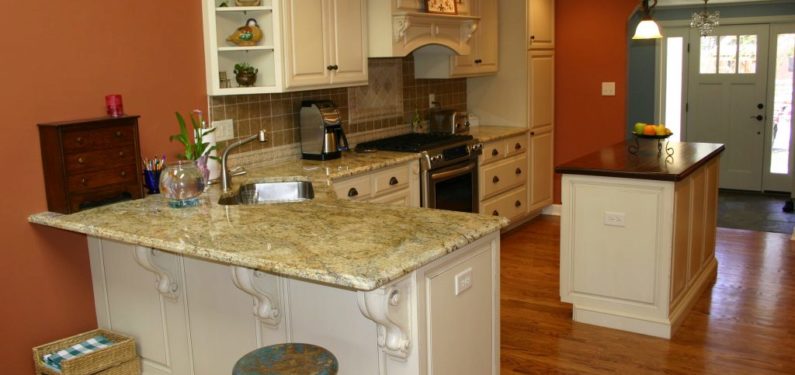 3 Remodeling Ideas for Your Home
Posted on February 7, 2017
If you're looking to create more living space in your home, or add space, you have lots of options! From an addition to a finished basement to a four-season sunroom and more, the experts at Zephyr Thomas can help you figure out what kind of remodel will fit your needs. Whether you have some remodeling ideas in mind already or you're not sure what to tackle next, Zephyr Thomas can help.
The first step of the remodeling process should be to talk with your family about your wants and needs. Even if you are the main decision-maker, everyone should be in on the process of making changes to your home. Decide what your priorities are when it comes to renovations–then, get inspired. Here are a few remodeling ideas for your home to get you started:
1. Add a Home Addition
Add more valuable space to your home with a beautiful addition. Zephyr Thomas has lots of experience installing a wide variety of additions, from garage additions to second-story room additions, to kitchen additions to bedroom and bathroom additions.
Often, building a home addition will require you to get the township's okay. Thankfully, Zephyr Thomas will handle any building permits and inspections that are needed, which takes those extra stresses off your plate and allows you to stay excited about your new home addition coming to life.
An addition can accommodate a wide variety of uses: it can be an art or music studio, a hangout room with a view, an extra bedroom–you name it.
2. Add a Sunroom
If you'd like to add some wonderful, bright and sunny indoor space, consider adding a sunroom. Zephyr Thomas has created many beautiful sunrooms for customers and will walk with you through the whole process, from conception to installation.
A sunroom can be used for so many different purposes. It can function as an exercise room, a place to relax and treat yourself to some spa action, a place to get away from the commotion in the rest of your house and curl up with a good book or watch TV. It can be a kids' playroom or a home office. It can even be a nice place to sleep outside when the weather is warm. A sunroom can really fulfill any need you have, no matter what your lifestyle is like.
3. Finish Your Basement
Finishing your basement is a great way to add space to your home without adding on. And the possibilities of what a finished basement can be are really limitless!
With the help of Zephyr Thomas Home Improvement, you can transform your basement into any number of really exciting things. A finished basement can serve as a playroom, a studio, a study, a library, a workshop, a laundry room, or even a spare bedroom! As it adds space to spread out, finishing your basement adds value to your home.
Working with Zephyr Thomas makes finishing your basement an easy process: we will be with you every step of the way.