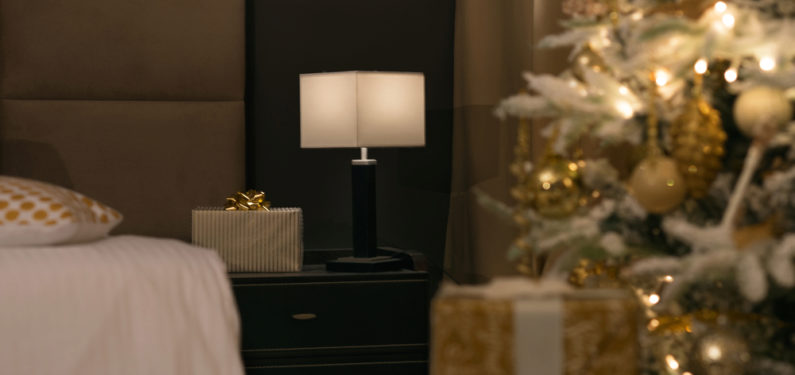 3 Ways to Get Your Home Ready for Christmas
Posted on December 27, 2016
With the approach of Christmas comes the urge to decorate. Decorating can turn your home into an object of beauty that will feature fond holiday memories for years to come, and it's also an opportunity to get creative.
That being said, it's also important to be safe. Decorating your home affords lots of opportunities to get hurt, so it's important to take the appropriate precautions to avoid turning your holidays into a medical nightmare.
1. Lights
Maybe you know your preferences when it comes to holiday decorating, or maybe you're open to new options. When it comes to lights, you have many.
First, before you do anything else, pick a color scheme. Sure, you can go with the traditional red and green, or go for a classy all-white or gold look. But if you're into getting funky and standing out from the neighbors, you could go Mardi Gras – purple and green and gold – or go with any other theme you desire.
If you see Christmas lights as hopelessly extravagant and energy-inefficient, LED lights may be the solution. LED lights are a bit more expensive than traditional Christmas lights, but they save about 90 percent of the energy consumed by regular Christmas lights. They come in a variety of shapes, including mini lights, round shapes, and large, pointed shapes.
LED lights don't get hot, as traditional Christmas lights do, and they pose less of a fire hazard.
Incandescent Christmas lights are cheaper initially and come in a great variety of shapes.
Be safe with your Christmas lights! Turn them off before you go to bed, and replace old strands. Also, make sure that your Christmas tree is well-watered, because it can ignite if it's super-dry and the lights on it get too hot.
2. Decorations
You don't have to just go to the store and buy whatever is in the Christmas aisle! From fun wreaths to centerpieces, there are so many things you can just throw together yourself–and add your own personal flair to.
3. Decorating Safely
To avoid fire hazards, it's very important to be careful with your Christmas lights, as mentioned above.
The Consumer Product Safety Commission has some more helpful safety tips for home decorators.
The CPSC counts 11,600 house fires started by candles each year in the U.S. CPSC Chair Hal Stratton advises Christmas revelers to always put out candles before turning in for the night, even to put them out before leaving a room. Your candles should also bear a recognized testing tab showing they meet national safety standards. Use safe practices when setting up Christmas lights, especially when using a ladder.
Don't make your tree a safety hazard, says the CPSC: never put Christmas lights on an artificial metal tree. Don't use lit candles on the tree, and if you have children, make sure that any sharp or breakable decorations are out of their reach. If you have kids, it's also good to avoid decorations that look edible.