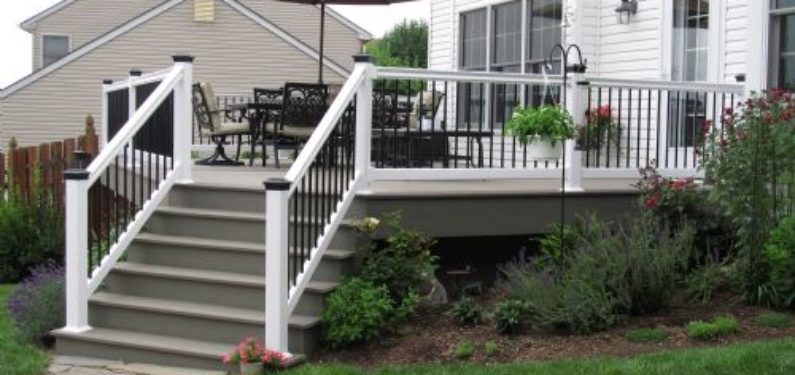 3 Important Fall Maintenance Tips for Your Deck
Posted on October 19, 2017
Come winter, even though your deck might just be a venue for feeding the birds right now, it still served you well over the warm months! Winter can be hard on decks, so fall is a great time to start thinking about deck maintenance. Following some fall maintenance tips for your deck can be a big help.
Like any structure, decks suffer wear over time. So, it's important to check that your deck is safe. It's also important to properly clean your deck and clear debris so that it's not sitting on the deck's surface – possibly causing rot. Here are some good fall maintenance tips for your deck to make sure it stays in tip-top shape this year:
1. Do a Deep Clean
Giving your deck a good cleaning is important no matter what material your deck is made of, but it is especially necessary for wooden decks. Essentially, debris can trap moisture on the surface of the deck and wear away at the finish. Other substances–dirt from shoes, spilled food and drinks, and more–can also wear away at the finish.
Wetting your deck down with dish soap and water, take a broom or scrub brush and scrub the whole surface. As fall goes on, be sure to regularly sweep leaves away so they aren't sitting on the surface of your deck.
You can also opt to use a pressure washer. Beware, if you have a wood deck, it's easy to overdo it with the pressure washer. Try not to get too close to the surface or turn the pressure up too high. This can actually harm your deck.
2. Is Your Deck Still Waterproof?
On a waterproof deck, water will bead on the surface and not sink in. You may have waterproofed your deck years ago, but if water doesn't bead on the surface, then the coat has probably worn off and it's time for a new one.
If you decide to do the job yourself, make sure you buy the right kind of sealant for the wood your deck is made from. Before applying the sealant, clean your deck thoroughly and make sure the surface is ready for painting.
3. Check to Ensure Your Deck is Structurally Sound
Give your deck a thorough visual inspection to check for issues that could make it unsafe. Check all the railings and steps, and look for spots where joints are separating or where there is rot. Replace any rotted boards. Check the place where the deck meets the house to make sure it is securely attached. If you don't feel comfortable doing your own safety inspection, a hired professional can look for safety issues and code violations.
These are just a few fall maintenance tips for your deck. If you think it might be time to install a new deck, check out our selection of high-quality decking materials at Zephyr Thomas Home Improvement. You can also stop by our office during business hours to look through photos of our finished projects, and talk with our friendly and knowledgeable staff about what kind of deck might be right for you.