LANCASTER'S PREMIER HOME IMPROVEMENT COMPANY
Your One-Stop Shop for Home Improvement Needs!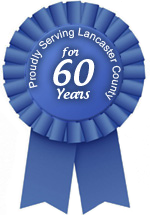 Relax...you found us! Zephyr Thomas is the finest home remodeling company Lancaster PA has to offer; we are your all-in-one residential remodelers, so look no further! Don't stress about hiring separate contractors for each of your projects. Whether you are looking to replace your vinyl siding, build a new deck, remodel your kitchen or bathroom, replace your roof or build a new sunroom, we've got you covered! You can't go wrong with Zephyr home additions, Lancaster PA's leader in home renovations! We also install vinyl replacement windows and carry a wide selection of doors.
Lancaster PA Remodeling Contractors
You can trust in the knowledge and experience of the crew here at Zephyr Thomas. We pride ourselves on being a local home improvement company that truly cares about our customers. Our customers continue to trust us with their projects year after year and our high repeat and referral rate proves it! We find that our customers are comforted by knowing they have a full service company that handles all aspects of their home improvement needs, giving them peace of mind knowing we will carefully handle their project from start to finish. Our thousands of satisfied customers are a true testament to our level of quality, excellent craftsmanship, and superior service. We promise you will be satisfied as well by choosing our reputable company, which employs the most talented and experienced general contractors in Lancaster PA! From here it's simple...give us a call and let's get started!
Watch a video about our company
Hear what our customers say