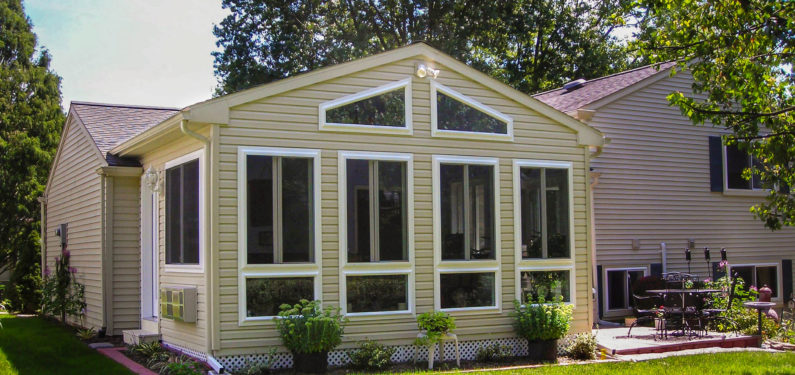 3 Benefits of Three and Four Season Patio Enclosures
Posted on May 9, 2017
There are many reasons to consider a patio enclosure. It's a great way to add space to your home, or to get more use out of existing space. A patio enclosure will give you a beautiful place to spend time in the spring, summer or fall.
1. More Use From Forgotten Areas
Do you have a deck, porch, or a gazebo? Do you always feel like you could be getting more use out of it? If this is the case, a patio enclosure could be just the ticket! It's a great way to be protected from the wind, rain and snow while retaining the ability to soak up some sun and enjoy the outdoors.
2. A Versatile Space
The patio enclosure that you will get from Zephyr Thomas is incredibly versatile. Our vertical four-track system opens to both the top and bottom of the window tract. This lets you choose just how to enjoy the view or feel the breeze.
When we install a patio enclosure, we aren't just placing the same design we use for everyone's home: all of our materials are custom-ordered for each client, and we will work with you through every step of the process to make sure you're getting exactly what you want. This customized approach will ensure that you will end up with a space that you will actually use. Visit our website for more information on materials, design features and a photo gallery of our previous work.
3. A Room to Enjoy Year-Round
Our patio enclosures are useful beyond just spring and summer. They can give you an extra room for three or four seasons out of the year, depending on which design and materials you choose to go with.
This is a space you will be able to use for a variety of purposes. The outdoors are therapeutic, and an indoor-outdoor space like an enclosed patio adds a healthier, relaxed room to your home. It might become an oasis of relaxation to kick back and read or watch TV, a study or a studio, a playroom, or an extra dining room – imagine eating breakfast in this beautiful, bright room every morning! It also provides a wonderful space to spend time in when you are having company over.
Call Zephyr Thomas or stop by our office to learn more about three and four season patio enclosures. One of our expert installers will be happy to come to your home to show you your options and help you to envision the kind of patio enclosure you want. We will walk you through the entire process, from the brainstorming phase to planning and choosing materials and design features, to acquiring any necessary permits from your municipality, through completion.