Kitchen Remodeling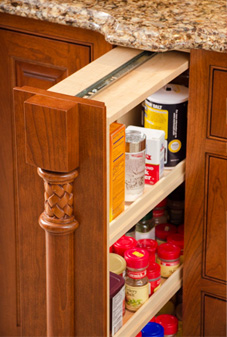 Zephyr Thomas is proud to present our custom line of cabinetry from our Rich Maid Kabinetry Manufacturer. Zephyr Thomas is an exclusive dealer of Rich Maid, meaning we are the only home improvement company in this region able to provide their custom cabinetry. Rich Maid caters to every need in the precise details of each individual customer's needs and wants. They have 50+ years of experience in cabinetry. Whether you are starting from scratch or want a complete kitchen makeover, Zephyr Thomas can guide you through your kitchen project. We can provide you with custom drawings of your new kitchen to help you envision your new space. Zephyr Thomas will custom order your new cabinets from Rich Maid and have our talented crew of installers come to your home to install them. You are left with a new custom, personalized, beautiful kitchen!

Today, Rich Maid craftsmen create fine custom cabinetry using time honored traditions. Pairing your unique specifications with our specialty cabinetry, will create a beautiful work of functional art in your home. Rich Maid uses face frame and Euro-style frameless cabinetry to create their cabinets. You have endless options in creating your own unique kitchen. Select from fine hardwoods, exotic veneers, finish color palette, and unlimited custom options for the perfect fit and function. Rich Maid also offers built-in accessories for their cabinets to suit every life style.

Your home is where your life happens. You want beauty, functionality, and quality. We offer design flexibility, hand crafted details, all wood construction, and luxury finishes. Our Rich Maid cabinetry is a fully customizable line. From colors, to styles, to sizes, let your imagination reach new heights! If you can dream it, we can do it!
Inspiration Gallery
These images articulate the latest trends in kitchen design. Throughout these rooms, you'll see how our products were incorporated to complement each design concept, creating an unforgettable space. Use this photo gallery as a source for brilliant decorating and design ideas in your own kitchen.
WHAT OUR CLIENTS SAY...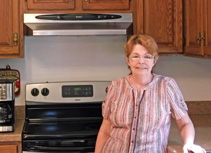 "I am very well satisfied with Zephyr Thomas. I know that I made the right decision on going with the most competent contractor around. I couldn't have made a better decision. I love my new kitchen makeover and bathroom remodels. I would recommend Zephyr Thomas to anyone."
- Margaret Mullarkey