LANCASTER'S
PREMIER


HOME IMPROVEMENT COMPANY
Your One-Stop Shop
For All Home Improvement Needs!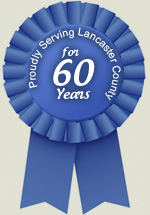 Relax... You Found Us! Zephyr Thomas Home Improvement Company is your all-in-one residential remodeling and home improvement company serving the greater Lancaster PA area. Don't stress about hiring separate contractors for your home's projects. Whether you are looking to replace your vinyl siding, build a new deck, remodel your kitchen or bathroom, replace your roof or build a sunroom or room addition, we've got you covered! We also do windows and doors! You can trust in the knowledge and experience of Zephyr Thomas. We pride ourselves on being a local home improvement company that truly cares about our customers. With a high repeat and referral rate, our customers continue to trust us with their projects year after year. We find that our customers are comforted by knowing they have a full service company that handles all aspects of home improvement and remodeling, and have peace of mind knowing we will carefully handle their project from start to finish. Our thousands of satisfied customers are a true testament to our level of quality, excellent craftmanship, and superior service. Zephyr Thomas serves Lancaster, PA as well as surrounding communities in Lancaster County as a reputable and very professional business with the most talented and experienced professionals around! From here it's simple ...Give us a call!
Watch a video about our Company
Hear what our Customers say
Call Us!
717-399-4708

Office & Showroom Hours:
Monday-Friday: 8:00am-5:00pm
Evenings by appointment
Saturday: 8:00am-1:00pm
Sunday: Closed



WHAT OUR CLIENTS SAY...
"I was very pleased that the disruption to our daily routine was minimalized by the efficient work schedule. We are very pleased with how nice everything looks! We are satisfied with the quality of the work. We are feeling warmer and saving on heating costs already! The staff was very pleasant and our salesman made our decision an easy one. Everyone was very nice. We had a very good experience with your company.?
- Bill & Karen Landis